Us
In 1988, BILL BOWMAN and ADRIENNE PARKS formed a production company called Parks/Bowman Productions, servicing industrial clients such as AT&T and cable venues like Showtime and The Movie Channel.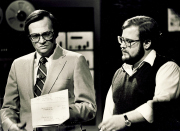 Then, they joined forces with CHUCK MITCHELL, a film producer ("Zebrahead", "Swamp Thing", "Heaven" and "Aria") who also had experience in the music industry video as the producer of "Soundstage" and as an executive at RCA video. Out of this collective, IMAGE PIE was born, with a mandate to target emerging technologies in video and multi-media presentations. Headquartered on Bleecker Street in the heart of Manhattan, our clients included Mercury Records, Motown, Deutsche Grammophon, Verve, London, A&M, Island, as well as PolyGram Group Distribution.

Mitchell was lured away to run PolyGram Classics & Jazz in 1995, so Parks/Bowman Productions continued the business under their original name. In the spring of 2005, Bill Bowman and Adrienne Parks acquired property in New Orleans, and moved down permanently, following Hurricane Katrina.
Since then, they've resurrected the IMAGE PIE name and logo, with Mr. Mitchell's blessing, because frankly it's too cool a name to let go to waste. The name Image Pie also reflects our expansion into audio production with Rollo Records, a return to documentaries, and forays into the internet.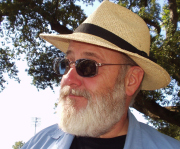 BILL BOWMAN (Director/Producer/Writer/Editor) began producing documentaries for Post-Newsweek Stations, then moved into broadcast television at WTOP-TV, WNEP-TV, and KYW-TV, as well as talk-show production with "The Larry King Show", "The Charlie Rose Show", and David Susskind. In the industrial sector, he produced and directed videos for AT&T, Westinghouse Broadcasting, the New York Yankees, and Philips/PolyGram. For PolyGram Group Distribution, he created promotional videos for Bon Jovi, Herbie Hancock, Vangelis, Luciano Pavarotti, and Lionel Richie, among many others. Bill was also responsible for such platinum selling rockumentaries as "The Moody Blues: Legend of a Band" and "KISS: X-Treme Close-Up."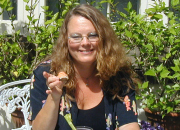 ADRIENNE PARKS (Writer & Associate Producer) is an Emmy nominated writer whose work has appeared on PM Magazine, Group W, Showtime, and The Movie Channel. She has written and produced documentaries ranging from "Fifty Years of Your Life: Television From The Beginning" to "Going Back: Princeton Reunions." Adrienne has also worked on numerous multi- media installations and music performances for the music industry, featuring Melissa Etheridge, Montell Jordan, Vanessa Williams, Sammy Kershaw, and Joan Osborne. She's the author of thirteen novels, including "Acts of God", "Slavery", and "The Simpleton".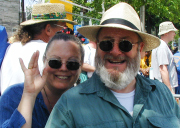 Since moving to New Orleans post-Katrina, Bill and Adrienne have rebranded and redesigned a website for "Make New Orleans Home" as well as created a series of PSAs about the recovery of New Orleans for the State of Louisiana. After serving as the local production team for The Denis Leary Firefighters Foundation of New York, Image Pie is entering the post-production phase of the upcoming documentary, "Incident Command", depicting the rebuilding efforts of The New Orleans Fire Department after Hurricane Katrina, and their ongoing, bitter feud with City Hall.
This fall will see the release of a new album called "Buddy, Can You Paradigm?" by WORRiED MiNDS on Rollo Records.
In the summer of 2010, a massive website called NOLArts.com will launch, serving the artistic community of New Orleans, as a social network and promotional venue for all the artistic disciplines here, as well as a reference guide for the rest of the country.